El Calafate
El Calafate, declared national capital of the glaciers, is the starting point to visit this region. Settled on the southern shore of Lago Argentino, Santa Cruz, it has the ideal tourist facilities, joining the natural environment with all the necessary comfort for a pleasant stay.Los Glaciares National Park is located in the area known as Austral Andes in Argentina, by his magnificent natural beauty, it constitutes a wonder in the world, and was declared "World Heritage" by UNESCO in 1981.
Golf in El Calafate / TOP GOLF COURSES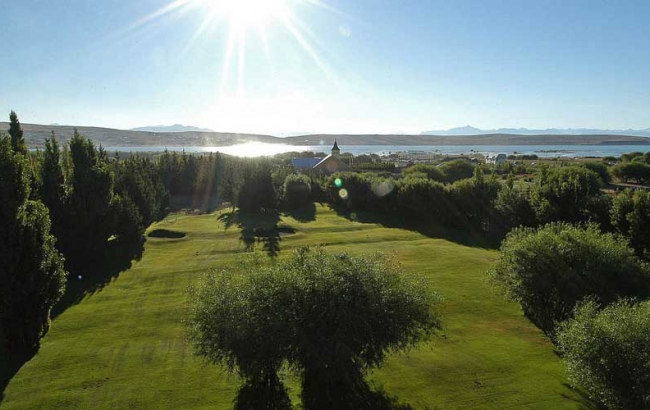 El Pinar Golf is the only golf course in El Calafate. Sponsored by the master De Vicenzo, located 50 yds from the Hotel Posada Los Alamos. It is a par 3 course, has 6 green of 1070 to 2140 sq. feet surface, it has 18 Tees, and the distance varies from 70 to 250 yards (the longest par 3 possible), giving new and exciting challenges to the golfers. They are 18 holes of different difficulties that make it a very entertaining and complex course, demanding from the players to use most of the clubs in the bag, especially those days that the Patagonian winds are present. It also has a putting green of 9 holes and a practice range for two players. The golf course is open for the practice from the 1st of October till the 15th of May.