Trancoso
Trancoso is one of the earliest settlements founded by the Portuguese in Brazil (1586) and a village of incredible natural beauty. Sitting atop a grassy bluff overlooking unspoiled golden sand beaches, Trancoso embodies a certain rustic sophistication that captivates style-minded travelers – indeed, much of the village looks straight out of a Travel & Leisure spread. It's a favorite destination for jetsetters who want to get away from it, all while still having access to a few fashionable venues for dining and shopping. Trancoso also offers a spectacular 18 hole world-class golfcourse.
Golf in Trancoso / TOP GOLF COURSES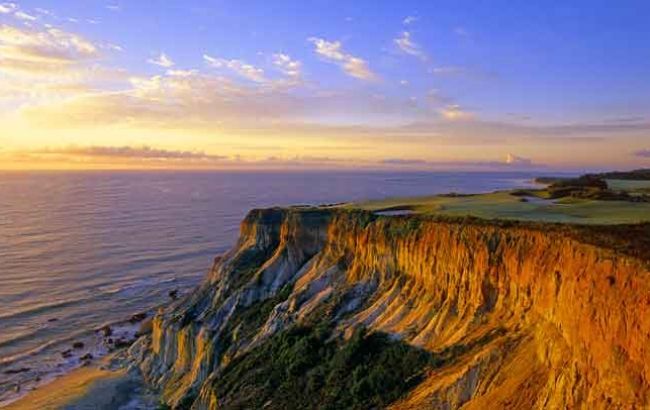 The small village of Trancoso was discovered by the hippy movement in the 70s. After the 90s, it became famous as a stronghold for business people, artists, celebrities and members of the Brazilian jet set. Nowadays, Trancoso is being discovered by golfers from all over the world, thanks to Terravista Golf Course, one of the most famous Brazilian courses.Designed by American architect Dan Blankenship, the course opened in 2004. Its fairways cover 175 acres of a resort complex that overlooks the Atlantic Ocean, near the small town of Trancoso on Brazil's Discovery Coats (so called because it's here that the first Portuguese settlers landed 500 years ago). The front nine holes are routed through an Atlantic rainforest environment while the back nine holes are played closer to the coast, with four holes laid out along the edge of the cliffs. The signature hole is found here at hole 14, a much-photographed par three where the green is perched 150 feet above the water's level. From the tee box, giant sea turtles can be observed swimming in the ocean.