Foz do Iguaçu
Foz do Iguaçu is considered by many to be South America's greatest natural sight. Formed by a succession of 275 interlinking falls up to 246 ft (75 m) in high, cascading over a 1,8 mile (3 km) precipice, shared between Brazil and Argentina, the falls are completely surrounded by nature preserves and national parks, containing one of the largest surviving tracts of Atlantic forest in South America. Raft the waters below the falls, hire a powerboat that skim the waters to the very foot of the falls, practice adventure sports such as hiking, trekking and wood canoeing or go visit the Bird Park or the world's largest hydroelectric works, the Itaipu Dam. Foz do Iguaçu also offers a great 18-hole golf course.
Golf in Foz do Iguaçu / TOP GOLF COURSES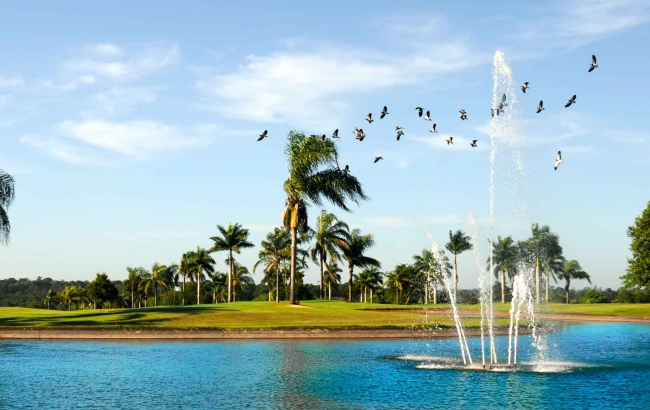 The golf course with 18 holes has been redesigned to become a reference in Latin America and was renamed to Iguassu Falls Golf Club, in honor of the Iguaçu Falls. Today it has already established itself as one of the best golf courses of Parana.As responsible for the renovation is the architect Erik Larsen, one of the leading names in the world in the area. He has nearly 30 years experience in the Arnold Palmer Design Company and his own company, the Rec-Creation.The new course is designed to challenge all levels of enthusiasts, from beginners to professionals, and has been expanded to 7,080 yards in length, par 72.