Fortaleza
Fortaleza is one of Brazil's biggest cities and an economic magnet for people from Ceará and beyond. It's also a magnet for tourists from Brazil and overseas, who come for its beaches and party atmosphere, and for the spectacular smaller beach spots, rolling dunes and fishing villages they can get to from here. The city stretches 20km along the coast and up to 10km inland. Centro is the oldest part of town; it is a lively area to wander round by day, with many busy streets full of small stores and restaurants. Just outside Fortaleza you will also find a fantastic 18 hole championship golf course.
Golf in Fortaleza / TOP GOLF COURSES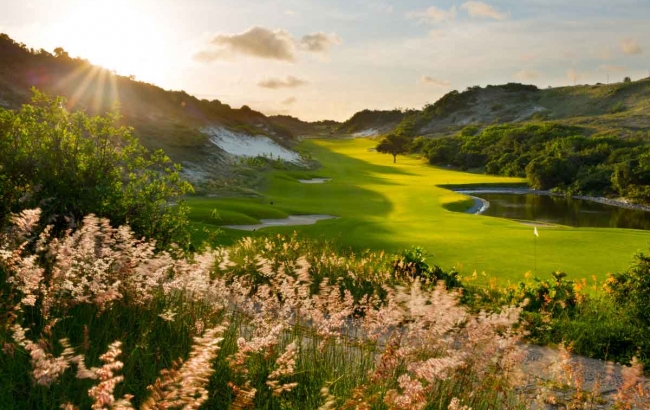 Designed by the architect Donald Stell (Rooting Plan) the 18-hole par 72 Championship Course of the Aquiraz Riviera Golf Club has a total course of 6,975 yards, consisting of two courses: Ocean Course (one way) and Dunes Course Total of 90 hectares.The two courses are distinct from each other, the Ocean Course shorter at 3,415 yards and more technical, requiring players precision and strategy and offering a breathtaking view of the sea. The Dunnes Course features a 3,560-yard course with strategic features and is extremely challenging, with a series of stunning holes in sequence, including holes 13, 14, 15 and 16. The player should always keep in mind that The mistakes in this field pay dearly, but bring unparalleled experience.